Foreigners will be happy to know that there are cheap schools in Canada for international students offering a high quality of education. Places like Mississauga have plenty of great academic institutions that follow the Ontario Curriculum, which is among the best Canadian curriculums.
Experts recommend preparing for the admission process a year in advance. Here are some tips on securing admission in a high school for international students in Mississauga:
– Make a list of schools you are interested in.
International schools in Mississauga are known for being expensive, but some of them are affordable too. There are international schools in the area that provide cost-effective education for local and international students. If you want your kids to be exposed to people from different backgrounds and cultures and learn from world-class educators, you should consider international schools in Mississauga.
– Prepare all the necessary documents.
Schools have different requirements, but the majority of them will require international students to submit a photocopy of their photo ID, such as the passport and a transcript from their last three years in school. You will also need to provide report cards from their school in the home country as well as original TOEFL or IELTS test report.
– Accomplish the application form.
Next, you should get an admission application from your preferred high schools. You can download and print application forms or apply via the school's online portal. Pay for the application fees before enrolment.
Choosing one of the best cheap schools in Canada for international students does not guarantee admission. You need to submit a dully-filled application form, attaching all the necessary documents with it. Be vigilant and make no mistake, as minor fallout can deprive your child of getting admission into the school. If you have any doubts, you can always ask the school authorities to guide you through.
– Visit the school
It is vital for you to visit all the cheap schools in Canada for international students personally and check the quality of education and the environment that they provide. This way, you will get a clear idea of whether it will be the best fit for your child or you need to search more extensively. Make sure you meet their staff and clear all the queries that you have in your mind. If possible, take your child along and ensure that he liked the place equally. Visit all the schools you have finalised in your list, and then choose the one where you are comfortable sending your child!
Conditional offer
Your child will receive a conditional offer if he/she meets the requirements and passes the admission procedure. The conditional report will come complete with the subsequent materials and other information such as tuition fees.
Once the school accepts your application, you will receive a conditional acceptance letter. It will come along with other details like the tuition fee and other expenditures. It is a procedure that all cheap schools in Canada for international students follow. You need to accept the offer and pay fees for the school to send a final official confirmation letter.
Official Letter of Acceptance
If you have accepted the offer and paid the fees, a Letter of Acceptance will be sent by the school along with guardian documents, which are all needed to apply for a student visa. The student permit will then be processed within approximately one to three months.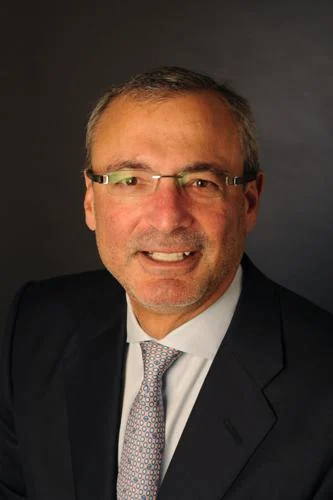 Jeffrey Davis
Jeffrey Davis is an experienced and certified teacher with over 10 years of experience in tutoring Math, French, Science, Chemistry, Physics, Biology, and English. With a passion for education and a deep understanding of these subjects, Jeffrey has helped countless students achieve their academic goals and excel in their studies.
Throughout his career, Jeffrey has developed a reputation for his patient and supportive approach to teaching, helping students build their confidence and develop the skills they need to succeed. Whether working one-on-one with students or leading group sessions, Jeffrey is committed to providing the highest level of instruction and support.
In addition to his work as a tutor, Jeffrey is also an accomplished author and educator, having published numerous articles and papers on a wide range of topics related to education and learning. His insights and expertise have been sought after by educators, policymakers, and researchers around the world.
With a passion for teaching and a wealth of experience and knowledge, Jeffrey Davis is a dedicated and inspiring educator who is committed to helping students achieve their full potential.