Welcome to Canada's Best International School – USCA Academy 
USCA Academy is an international school and private school, with our main location situated in Mississauga, Ontario. As one of the top private schools in Mississauga, we pride ourselves on providing international students and local students with a quality education from professional and highly experienced teachers and tutors. For those searching for schools near you, USCA Academy offers a wide variety of programs ranging from elementary and middle school levels, high school levels and university level preparation programs. Some programs we offer are: Ontario Secondary School Diploma Program, University Preparation Program, Grade 1-8 Full Day Program, Language Preparation Coaching (IELTS/TOFEL/ESL), Waterloo Math Contest Coaching, Quality Tutoring, ETC. If you are looking for a private school in Mississauga, look no further than USCA Academy.
At USCA Academy, we provide our students with the resources, knowledge, and guidance to succeed in their academic studies and personal lives. We understand that it can be overwhelming to find schools near you that meet all of your needs, which is why we offer a comprehensive educational experience for students. We help build the fundamental knowledge needed to grasp academic concepts, and the support needed for students to excel. Our staff also works to ensure that you or your child has the guidance and encouragement to use the skills learned and apply them to real-world situations. This is beneficial for students who will soon be needing to apply the skills they learned in a job setting in order to build their careers.
We offer High School Credit Courses towards the Ontario Secondary School Diploma.
2187 Dunwin Dr., Mississauga, ON, L5L 1X2
The benefits of enrolling in our private school in Mississauga  include:
Highly experienced Ontario Certified Teachers 

Manageable class sizes with the opportunity for one on one attention

High-School credit courses and University Preparation Programs

Positive climate for students with diverse backgrounds and needs

Dedicated and caring staff

Flexible class times and schedules
Curriculum
USCA Academy follows the Ontario curriculum with a focus on authentic learning experiences. The Ontario Curriculum is one of the best in North America, meaning students are truly receiving quality education. Students who graduate from USCA Academy receive acceptance into top universities in Canada and the USA.
Goals
USCA Academy helps students reach their educational goals through coaching and extra curricular activities. Our teachers are dedicated towards ensuring each student's success. Many of our students have an easy transition to top rated Universities.

Teachers
USCA Academy employs Licensed Ontario teachers who are trained to help students succeed. Our staff are friendly and ready to help you transition to university.
Quality Education
At USCA, we value our students. Our long term goal is to prepare students to become global citizens and modern learners, capable of competing for high quality opportunities all over the world.
Location
USCA Academy is Head Quartered in Mississauga, Canada. Mississauga is a global destination for many international students. We are located very close to the downtown core, of Toronto, Ontario. Upon Graduation, Students can easily join the University of Toronto which is a world class university, with locations in Toronto & Mississauga.
Feedback
We believe in providing timely and immediate feedback to students and parents. Our feedback is ongoing, providing multiple opportunities for students to succeed, and to keep parents in the loop regarding their child's education.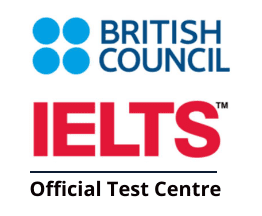 USCA Academy is proud to be official IELTS test partner for British Council in Canada.
IELTS test results are required for internationally educated individuals who wish to study, work, or live in Canada.
Public institutions and regulating bodies typically require an IELTS score from the Academic test for admissions to their institution or certification into a professional field. National and provincial governments also require an IELTS score from the General test as part of the immigration process for various programs as proof of English-language ability.
Our Partnering Immigration Lawyers&Firms





ACCEPTANCE RATE TO POST SECONDARY