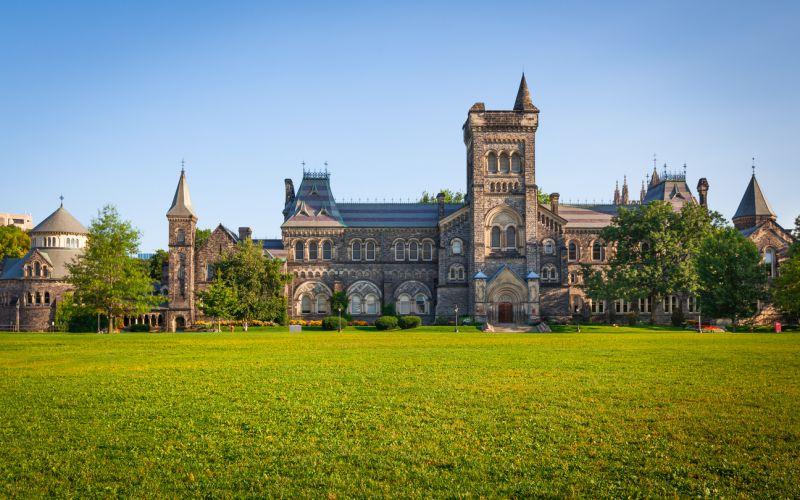 Canada is a popular study destination for international students because of its excellent educational system and diverse culture. However, applying to Canadian universities can be challenging if you don't know where to start. This guide will take you through the essential steps to apply to Canadian universities on your own and enroll in the best courses in the country.
When to Start the Process
It is advisable to start your research and procedures at least 9 to 12 months before the planned start date. This gives you enough time to ensure you don't miss any opportunities and prepare for the application process. The guides on the university sites are designed to help everyone easily enroll in Canadian universities. However, if the process seems too complex, you can use the services of a university placement agency for significant support in your project. Let's explore how the process of how to apply to Canadian universities.
1. Understanding the Canadian University System
Registration at Canadian universities is done individually through the internet portal of each institution. However, Ontario has set up a global registration system only for institutions in this region, called the "Ontario Universities Application Center (OUAC)." The universities have set up a clear registration process to allow national and international students to register following clearly defined steps. The majority of universities also offer dedicated guides to support students.
2. Requirements for Applying to Canadian Universities
As an international student, you have specific requirements to apply to Canadian universities. These requirements can be separated into two categories: basic requirements and requirements related to academic selection.
Basic Requirements:
The requirements for all students wishing to join a course in Canada are as follows:
Baccalaureate diploma to apply for an "Undergraduate" course (First cycle)
Bac +2 level diploma to apply for a third year of an "Undergraduate" cycle
Bac + 3 level diploma to apply for a "Postgraduate" training (Second cycle)
Up-to-date and valid passport for your first year of study
Transcripts for the last 2 to 3 years translated into English by a sworn translator
One or more letters of recommendation from former teachers and/or employers
A motivation letter was written in English to demonstrate your desire to join the university and the course you are applying for.
The results of a TOEFL or IELTS-type English exam to demonstrate your ability to follow a course taught entirely in English (see later in the article)
Application fees are payable at the end of the registration process in order to validate your file. These are usually between 120 and 190 Canadian dollars and are payable to each university to which you apply.
Requirements Related to Academic Selection:
Each university in Canada has a different reputation in different fields of study, and the academic level of students applying for different programs may be higher or lower. The selection will be tougher if the number of candidates is large and their academic level is high. Some universities publish the level of selectivity of each program directly on their website. You can also refer to the "Maclean's University Ranking," a national ranking updated yearly to find out about the most renowned, selective, and recognized establishments by field of study. Applying to universities of any level is advisable to maximize your chances of being selected.
3. Choosing the Right Program in Canadian Universities
Before applying to Canadian universities, it is essential to make a pre-selection of the field of study and programs that interest you. Consider factors such as the field of study, duration, cost of the course, and location and cultural fit.
4. Prove Your English Proficiency in Canadian Universities
Canadian universities require prospective international students to demonstrate their proficiency in English to ensure that they can succeed academically in courses taught in English. There are two main ways to prove your English proficiency:
Proof of Previous English-Language Study- If you have completed a course taught in English and can provide proof of it, such as an International Baccalaureate program or equivalent, this may be enough to demonstrate your English proficiency.
Language Proficiency Tests– If you cannot provide proof of previous English-language study, you will need to take a language proficiency test such as TOEFL or IELTS. Both of these exams are widely accessible and accepted by Canadian universities under the following conditions:
TOEFL: A minimum score of 85 out of 120 for the majority of programs
IELTS: A minimum score of 6.5 out of 9 with at least 6.0 in each test for the majority of programs
It is important to note that different universities and programs may have different requirements, and higher scores may be required for graduate programs than for undergraduate programs.
In the event that you do not achieve a sufficient score on your first attempt, both tests can be retaken multiple times throughout the year. Additionally, some Canadian universities may offer conditional admission based on your application and proof of registration for a future English proficiency exam.
5. Prepare your application and required documents
Once you have decided on the program and university you wish to apply to, you must prepare an application package that includes the following:
Completed application forms: You must complete an online application form for each university you apply to.
Academic Transcripts: These must be translated into English and show your academic achievements over the past years.
English test score: Include a score for any English language test you took, such as TOEFL or IELTS.
Letter of recommendation: You must obtain a letter from a former teacher, employer, or another professional demonstrating your academic or professional competence.
Statement of purpose or letter of motivation: This is your opportunity to explain why you are interested in studying at a particular university or program and how your education and work experience fit with the program.
Registration Fee: Most colleges charge a registration fee, usually in the range of $100-$200 per program.
6. Wait for the acceptance
Once you have submitted your application, you must wait for the university to review your application and make a decision. Depending on the university and the program, it can take weeks or months.
If successful, you will receive an acceptance letter from the university. This letter will contain information on accepting your offer, paying tuition fees, and obtaining a study permit.
7. Apply for a study permit
As an international student, applying for a study permit to study in Canada is essential. You can apply for a study permit online or by mail through the Government of Canada website. To apply for a study permit, you must submit the following documents:
acceptance Letter from a Canadian university
Evidence of financial support
proof of identity;
Proof of language skills
Other documents (as required by the Canadian government)
It is important to apply for a study permit as soon as possible, as the processing times may vary depending on your home country.
8. Prepare to move to Canada
Once you have your acceptance letter and study permit, you can start preparing for your move to Canada. Here's what you need to do:
Book your flight: Look for flights to Canada and book one that fits your schedule and budget.
Find accommodation: Research housing options near your university and make arrangements for your first few weeks in Canada.
Get health insurance: Most universities require international students to have health insurance. Make sure you have coverage before you arrive in Canada.
Pack your bags: Make a list of things you will need to bring with you, such as warm clothing, electronics, and important documents.
9. Arrive in Canada and start your studies
Once you arrive in Canada, you must report to your university and attend orientation sessions. This is your chance to meet other students and faculty, learn about the university's policies and procedures, and get familiar with your new surroundings. You can also start exploring Canada and all it has to offer, from its beautiful natural scenery to its vibrant cities and multicultural communities.
In conclusion, applying to a Canadian university as an international student requires careful planning, research, and preparation. By following these steps and meeting the requirements, you can increase your chances of being accepted into the program of your choice and start a successful academic journey in Canada.